Understanding Renewable Energy Terminology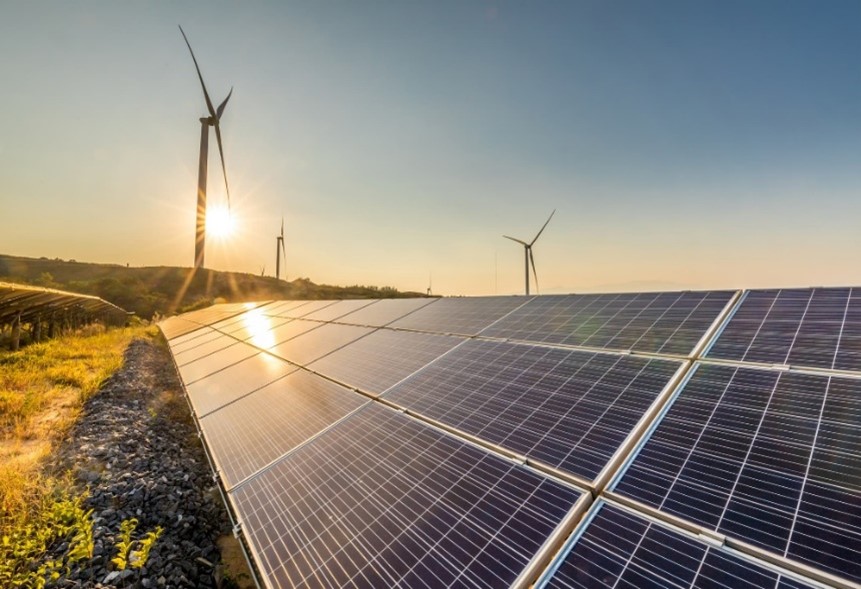 The White House just released their long-term plan for reducing carbon emission within the United States. This in-depth plan highlights priority reductions needed within the next 10 years, pathways for economy changes and energy related CO2 emissions, opportunities for methane reductions, carbon dioxide removal measures, and benefits of the transition to net-zero emissions economy. This report includes measure for all greenhouse gas emissions and includes analyses of the energy, building, industry, forestry, agriculture and transportation sectors.
The key goal announced by the U.S. is to reduce greenhouse gas emissions by 50% from 2005 levels by 2030. Purchasing and transitioning to renewable energy is one of the pathways to decarbonize the electricity and energy sectors. For institutions in the U.S. and beyond, this is a call to action to reduce emissions in our own operations; the most effective way to get started is to transition to renewable energy.
If your organization seeks to transition to renewable energy, one of the first steps is to understand the terminology behind the different paths of purchasing energy. There are numerous ways to transition to renewable energy, but available technologies and policies rely on your location, your energy consumption, the size of your campus and financials. Understanding definitions of renewable energy terms will help you to understand what options you have as you transition to renewable energy. In this blog post, we will define these six commonly used terms: Carbon Offsets, Renewable Energy Certificates (REC), Virtual Power Purchase Agreements, Power Purchase Agreements, Green Tariffs, and Generating and Producing Renewable Energy Onsite.
How does an organization use renewable energy?
The first decision to make is how you want to receive your renewable energy. Institutions can receive renewable energy in three different ways: Purchasing, producing or a combination of both. Producing renewable energy means generating energy onsite on your campus. Purchasing energy means purchasing electricity through credits, contracts, tariffs, or offsets. Since on-site generation is the best way to receive renewable energy, many institutions seek to produce as much as possible and purchase renewable energy for the remainder through other avenues. This article outlines options to either purchase renewable energy or utilize programs to receive equipment that produces renewable energy onsite. What matters most is finding what works for your institution!
Ranking the Energy Options
Generating Renewable Energy. The most effective option for transitioning to renewable energy is purchase technology to produce renewable energy on your campus, but in situations where this isn't possible yet, there are other options available.
Directly Purchasing Renewable Energy. Directly purchasing green energy reduces your carbon emissions while reducing pressure on our energy grid.
Purchasing Offsets. If you are unable to purchase renewable energy or would like to invest more into the renewable energy field, purchasing an offset is the next best step. Purchasing an offset can provide financial means for projects or initiatives that can take carbon out of the air or into technology that uses renewable energy.
Purchasing RECs. Renewable Energy Certificates can be helpful investing in renewable energy and reducing your carbon emissions, but there are other options that provide long term investments into carbon removal and renewable energy transition.
Carbon Offsets vs. Renewable Energy Credits (RECs)
Carbon offsets are investments into projects or initiatives that will reduce carbon emissions, including carbon sequestration and storage projects, renewable energy startups, community solar, methane capture, etc. The purchase does not reduce carbon consumption but ensures that your carbon use is counter-balanced by a positive investment. A carbon offset must be "real, permanent and verified". Offsets can be used to address scope 1 (direct emissions), scope 2 (indirect emissions) or scope 3 (emissions within an institution's operations).
Purchasing carbon offsets provides an opportunity to support environmental or renewable energy projects and reduce your company's carbon emissions. As voluntary purchases, carbon offsets can help your institution reach net-zero energy when you record them in your total emission audit.

Renewable Energy Credits (RECs) represent energy generated by renewable energy sources. RECs are frequently used when institutions cannot install solar panels or purchase renewable energy. RECs are also referred to as legal instruments because they can be traded, purchased in bundles, and purchased with renewable energy to ensure the accountability of renewable energy. Renewable Energy Credits are measured in generations of 1MWh. For example, if a solar panel generates 10MWh of electricity, the utility company has 10 credits to sell. When you purchase RECs, you financially support the generation of renewable energy, expand electricity service choices and the electric grid, and support renewable electricity development.
Though purchasing renewable energy through RECs can be beneficial, RECs are not a reduction of your consumption of fossil fuels but only an investment. If you have not transitioned to renewable energy, you are still using fossil fuels to power your buildings. We understand that purchasing all renewable energy or purchasing technology may not be an available avenue for your institution right now, but those are the best options to reduce your energy and carbon emissions and should be part of your long-term goals.
Purchasing RECs and Offsets; How do you purchase reputable RECs and offsets?
One of the main differences of using RECs or offsets versus other renewable energy opportunities is that the investor receives the benefits of using renewable energy (such as balancing their energy consumption) but does not actually use the energy produced within those operations. Carbon offsets and RECs are commonly misunderstood for each other, but the main difference is how they are produced. As renewable energy is generated, credits are created (1 REC= 1MWh), whereas offsets are measured in metric tons of carbon dioxide.
To purchase offsets, you must complete tests to ensure accountability. Every test includes "legal/regulatory, financial, barriers, common practice and common tests." Usually, your utility/energy provider can give you the option to purchase RECs, which do not require you to complete tests, though some providers will have a third-party verification to ensure their environmental benefit. One way to ensure that your RECs come from a respectful source is to have a certification by an independent third party. Green-e is a new certification process administered by the Center for Resource Solutions and ensures that RECs are produced by a renewable generation facility.
Green Tariffs
Green tariffs are programs in regulated electricity markets where companies purchase bundles of renewable energy from public utility commissions (PUC). The difference between green tariffs and RECs is the result of how an organization purchases their energy. You can purchase green tariffs as bundles of renewable electricity from your public utility commission at a fixed rate. These purchases allow for a direct transaction with a predictable price between the organization and the utility company.
As of June 2020, 36 green tariff programs are approved in 19 states. Green tariffs are great for organizations who want to purchase large amounts of renewable energy from a local renewable energy project often within their same grid. Examples of well-known, large organizations who have used green tariffs are Apple and Google. The EPA organized a webinar focusing on understanding the Green Tariff Program. Below is a map describing the eligibility of each state in the Green Tariff Program.
Power Purchase Agreements
Power purchase agreements are usually long-term energy contracts to purchase RECs or renewable energy at a fixed price. There are numerous ways to utilize power purchase agreements: physical, sleeved (green tariffs) and virtual PPAs. PPAs have recently become popular amongst companies who consume large amounts of energy. In fact, the amount of PPA contracts under 100 MW have doubled between 2017 and 2019.
Physical power purchase agreements refer to the contract between large companies and their project developer to deliver electricity to the buyer. Two specific types of physical PPAs are on-site and off-site. Once a company signs the contract, a third-party developer designs, installs, maintains, and finances a renewable energy project. An on-site power purchase agreement is a contract where an organization receives a direct supply of renewable electricity. Electricity can be generated at the same location where it will be used ("on-site"). The consumption of the company usually dictates how the energy is either bought or used.
A virtual power purchase agreement is a new type of renewable energy purchase option that has recently become popular. Virtual PPAs are a variation of a PPA where the buyer receives RECs at a fixed price rate for the cost of power produced. The electricity is delivered through the public grid. Companies using off-site PPAs receive flexibility in finding a renewable energy utility close to their area. In this agreement, the buyer does not own and is not responsible for the electricity produced by the project. A VPPA is solely financial, and the consumer still has to meet the electricity load through "traditional channels."
Resources:
Carbon Offsets:
Renewable Energy Credits:
Purchasing Renewable Energy Credits and Offsets:
Green Tariffs:
Power Purchase Agreement