To Engage Employees on Climate Action, Hillwood Brings the HEAT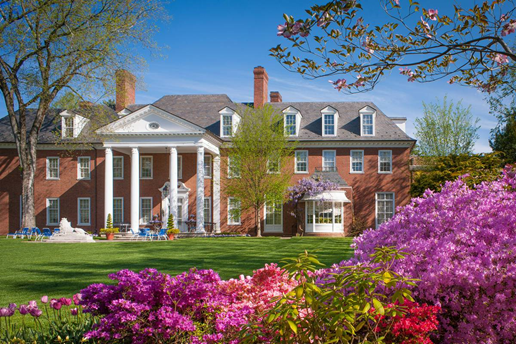 Employee Engagement is essential to successfully implementing climate action and sustainability programs within businesses and organizations. Creating a green team or sustainability committee brings together like-minded individuals to work together to embrace sustainability at your work. Green teams have been shown to improve employee engagement and create discussion about sustainability strategies. A strong green team should include employees from every department, because each will bring valuable insights and unique perspectives on day-to-day efforts. We sat down with Brian Greenfield, the Sr. Head of Engineering & Sustainability at Hillwood Estate, Museum & Gardens, to talk about his experience as the chair of Hillwood's Environmental Action Team (HEAT).
HEAT 's strength lies within its member's talents and diversity as we come from differing backgrounds and bring a wide range of expertise. I would like to recognize this team for their time and hard work to support our mission to combat climate change. Hillwood is very thankful to have a team that that is able to take on such a monumental challenge.
Can you talk about the logistics of the team? Who is involved, and how do they convene?
When I started at Hillwood in December of 2017, we didn't have an organized Sustainability Team. Environmental stewardship activities as well as energy savings projects were handled by various groups across campus. We began planning for a sustainability team in late 2020 and organized the Sustainability & Environmental Stewardship Committee. We began with key contributors from Horticulture and Facilities. For our latest Earth Day celebration, we reached out to all of the departments across campus with the message, "Hillwood needs your voice and ideas to help us achieve the environmental goals that we're setting for ourselves." After collecting feedback from employees about the program's name and direction, we decided to change the name to HEAT (Hillwood's Environmental Action Team). The message was well-received; each department is now represented by the 15-person HEAT team. Though facilities and horticulture make up the largest number of members in the group, every department is represented on the team. The Environmental Action team continues to meet monthly to discuss sustainability on campus and any new changes at Hillwood.
"Environmental stewardship is vital to ensuring Hillwood remains vibrant, healthy, innovative, and current, building a sustainable future for our communities and the world around us. HEAT allows and encourages our staff to be actively engaged with and involved in pushing Hillwood forward and making a difference in our environmental conservation and climate action efforts. It is gratifying to be on this team and collaborate with colleagues on such an important issue, doing what we can in our respective areas at Hillwood to be "green" and protect the environment."


Elizabeth Axelson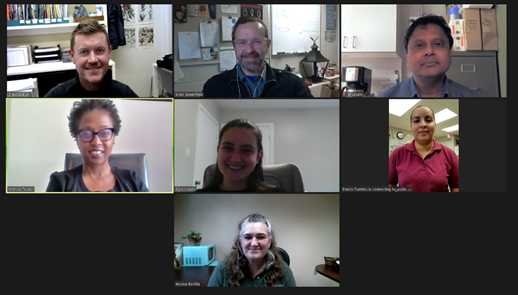 What projects has your team focus on? Can you share any energy saving projects your team has handled?
Our team focuses on several areas of interest such as waste reduction, energy consumption, energy efficiency, sustainable landscapes and horticulture. Our team's first organized project focused on energy savings. Most gift shops and museums have an immense number of light bulbs which can cause overheating. Our gift shop was using a large amount of incandescent light bulbs at this time. Incandescent light bulbs create light by heating the filament in the bulb which can cause heating outside of the bulb. I couldn't pump enough air conditioning in the room to compensate for the heat from the bulbs. We replaced all of the lights with LED's after working with suppliers across the DC region to find the best product for our specific application.
Other energy saving projects include partnering with District of Columbia Sustainable Energy Utility to sponsor our isolation valve replacement, upgrading to ultra-efficient chillers and boilers, and installing variable frequency drives to better control the speed of our pumps and fans. Other departmental sustainability projects have started to take shape which include water conservation efforts, sustainable land care and horticulture, responsible sourcing for the gift shop, and office supply sourcing. Water meters have been installed throughout the museum and gardens to help monitor usage and discover leaks.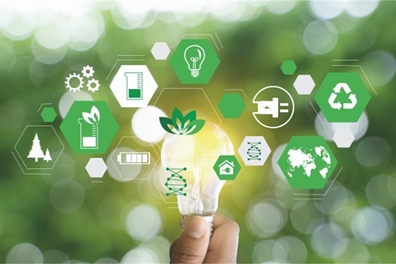 Do you believe that this has raised employee engagement with climate action and has raised awareness with climate change actions?
We have seen an increase in employee engagement with sustainability, especially recycling and composting. We've seen an uptick in recycling cardboard, paper, single-use plastics, and compost. Our facilities team takes care of janitorial work, so we regularly intake our recycling and waste management. We have multiple recycling programs at Hillwood including surgical-type gloves, electronics (batteries/ computers), coffee grounds, and composting. There's been a lot of support at Hillwood for our different recycling programs here especially composting. We started a composting program where coffee grounds from the café and our employee break areas are incorporated into our composting stream.
One of the best ways to engage our employees is having a common location where employees can discuss initiatives and share ideas. We have just recently started a sustainability page on our SharePoint site to share meeting information, resources, new ideas, and updates on projects. Once we have collected enough information, we plan to share this resource with all other employees at Hillwood. The site is not only for sustainability at Hillwood but also for at-home tactics for water reclamation, gardening, green energy, and more.
"Being in horticulture, our department is particularly drawn to environmental issues, but before HEAT, we could not be sure how the rest of the staff felt. It was so invigorating to see the response from other departments that wanted to be involved. They are excited and come with new ideas every meeting. There is also a sense of accountability with group that helps push initiatives forward. It just feels like amazing things can be accomplished with the formation of this team."


– Jessica Bonilla
Where should someone start when forming a sustainability committee?
I've found that starting green teams small and then growing in size from there is successful for sustained engagement. Remember, anybody can start this type of team, it doesn't have to be facilities, engineering, or horticulture. Starting small is not only successful with the people but with projects, especially the low hanging fruits first. Take care of those little things first, build some momentum, and show what a little bit of work can do. The last recommendation I have is to make sure that each member is sharing responsibility of the projects. Changing systems to be more sustainable can be difficult to institutions.
Resources:
Project Drawdown created the Climate Solutions at Work that discusses climate action within businesses and how employees can take initiatives to help their companies reduce their environmental impact.
The Association of Zoos and Aquariums Green created a Green Guide that describes how to start sustainability initiatives which includes a green team.
The Leaders of Climate Action created a step-by-step plan to creating a Sustainability Committee at your Organization.
Read the advice from Brooklyn Grossbard, a member of HEA, about Keeping Sustainability In Mind This Holiday Season with Tips