About the Climate Toolkit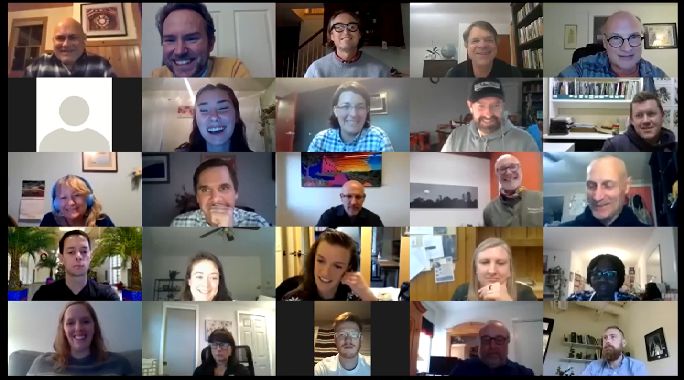 The Climate Toolkit is a collaborative opportunity for museums, gardens and zoos who want to learn how to aggressively address climate change within their own organizations and inspire the communities they serve to follow their lead.
Currently, the Climate Toolkit embraces twenty-four goals for addressing climate change within the categories of energy, food service, transportation, plastics, landscapes and horticulture, investments, visitors and research. The goals were determined through a collaborative process with input from members of the Directors of Large Gardens group. The goals will evolve based on member input over time; we encourage the submission of updates about any climate-related efforts – whether from the existing goals list or beyond – from all participants.
The Climate Toolkit's goals are designed to align with both the United Nations Sustainable Development Goals (as compared here) and the Project Drawdown Table of Solutions (as compared here).
Gardens who have already completed specific goals are encouraged to document their progress by identifying which goals they have completed and which goals they plan to complete in the future. Those who have already completed goals may take a leadership role in helping others by detailing their efforts in resource documents, interviews and presentations.
All members of the Toolkit have access to the Toolkit blog, newsletters, and quarterly webinar series, all of which will feature stories of the important work that institutions are doing to address various Toolkit goals and provide useful resources.
To date, 18 organizations serving more than 32,000,000 annual visitors have joined the Climate Toolkit. We are encouraging every organization to join this effort – our organizations are uniquely positioned to address this important issue and we will increase our impact by working together.
The Climate Toolkit Principles: Share. Mentor. Learn.
SHARE
Every Climate Toolkit participant is encouraged to SHARE their progress with completing their prospective plans to further address climate change.
MENTOR
Organizations who have already completed a goal are encouraged to be responsive to those in need of a MENTOR to help them to achieve similar goals.
LEARN
Partners are encouraged to use The Climate Toolkit to LEARN additional ways they can address climate change from their peers, studies and academic literature to amplify their impact and reduce their environmental impact.