About the Climate Toolkit
Read a Welcome Letter from Richard Piacentini, President and CEO of Phipps Conservatory and Botanical Gardens.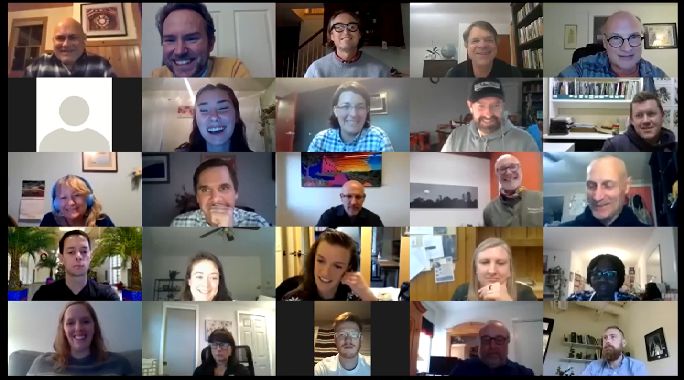 The Climate Toolkit is a collaborative opportunity for museums, gardens and zoos who want to learn how to aggressively address climate change within their own organizations and inspire the communities they serve to follow their lead.
Currently, the Climate Toolkit embraces thirty-two goals for addressing climate change within the categories of energy, food service, transportation, plastics, landscapes and horticulture, investments, visitors and research. The goals were determined through a collaborative process with input from members of the Directors of Large Gardens group. The goals will evolve based on member input over time; we encourage the submission of updates about any climate-related efforts – whether from the existing goals list or beyond – from all participants.
The Climate Toolkit's goals are designed to align with both the United Nations Sustainable Development Goals (as compared here) and the Project Drawdown Table of Solutions (as compared here).
Public Institutions that have already completed specific goals are encouraged to document their progress by identifying which goals they have completed and which goals they plan to complete in the future. Those who have already completed goals may take a leadership role in helping others by detailing their efforts in resource documents, interviews and presentations.
All members of the Toolkit have access to the Toolkit blog, newsletters, and quarterly webinar series, all of which will feature stories of the important work that institutions are doing to address various Toolkit goals and provide useful resources.
The Climate Toolkit Principles: Share. Mentor. Learn.
SHARE
Every Climate Toolkit participant is encouraged to SHARE their progress with completing their prospective plans to further address climate change.
MENTOR
Organizations who have already completed a goal are encouraged to be responsive to those in need of a MENTOR to help them to achieve similar goals.
LEARN
Partners are encouraged to use The Climate Toolkit to LEARN additional ways they can address climate change from their peers, studies and academic literature to amplify their impact and reduce their environmental impact.
The Climate Toolkit is presented in partnership with American Alliance of Museums, American Public Gardens Association, and Botanic Gardens Conservation International.
Technical Advisory Committee
The Technical Advisory Committee is a group of specialists who assist the Climate Toolkit with brainstorming and creating practices, policies, technologies, and resources; reviewing content, webinars and articles; and sharing and growing our message.
Current Members
David Burke is the vice president of science and conservation at Holden Forests and Gardens. David is an expert in plant and soil ecology and believes that research is an important tool to elevate climate change.
Ron Dulceak is the head of facilities at the Morton Arboretum. Ron's passion for addressing climate change is shown through his work at Morton as he works to reduce their transportation, waste and water footprint.
Brian Greenfield is the head of engineering and sustainability at Hillwood Estate, Museum and Garden. Brian has experience developing and implementing sustainability plans and believes that failure is a great teacher to better understand sustainable systems.
Adam Haas is the interpretive program manager at Phipps Conservatory and Botanical Gardens. Adam's role at Phipps has facilitated an interest with demonstrating and communicating climate change stewardship in ways that enhance human health and our ecosystems.
Jeremy Joslin is the director of education at Morton Arboretum. Jeremy is an expert on horticulture, visitors, research and science communication, and is interested in climate communication to a variety of audiences.
Michael Marr is the sustainability coordinator at Coastal Maine Botanical Gardens, where he is an expert in waste and landscapes and horticulture. Michael has worked to create sustainable policies and helped implement throughout the institution.
Ashely Terry is an education program manager for the Conservation Society of California, Oakland Zoo fousing on sustainablility and environmental stewardship. Ashley is passionate about environmental education and connecting the community to the natural worlds within their backyards.
Nico Vida is the facilities manager at Holden Forests and Gardens, where he researches implementing energy and cost saving policies. Nico has vast experience in vehicle and building audits, infrastructure, investment, transportation and developing policies to reduce further consumption.
We are currently still accepting applicants who are interested in joining the committee. If you are interested in joining the technical advisory committee, please fill out this survey.