Seeding the Future: Using a Youth Climate Advisory Committee to Inspire the Next Generation of Climate Advocacy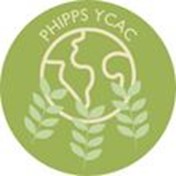 From September 2021 to May 2022, Phipps Conservatory's research and science education department, in collaboration with The Climate Toolkit, hosted its first Youth Climate Advisory Committee. Comprised of two youth leaders and 18 youth advisors, the group developed and implemented environment-related projects, built leadership and project planning skills, learned about environmental and climate justice, and delved deeper into their favorite environmental topics over the course of the program. In this multi-part series, co-written with youth leaders Iman Habib and Rebecca Carter, we will discuss the program's impetus and structure, the resulting projects and the lessons learned.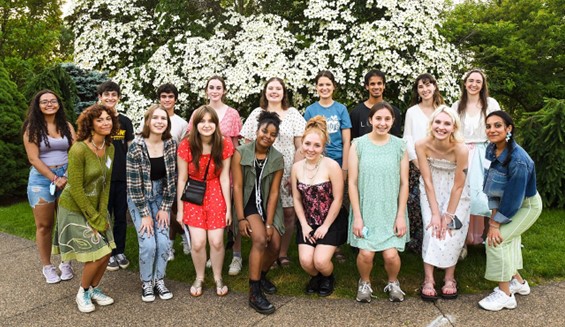 The Need for a Network
Thinking and talking about climate change can be daunting and often overwhelming. It is very easy to give in to a sense of defeat when looking for solutions to the ever-approaching, already damaging, and all-encompassing threat of climate change. One of the most powerful tools we have against this phenomenon is collective action. Having a network or group of people concerned about climate change makes climate activism a much more approachable task. Groups that bring climate activists together to learn from each other, allow different communities within the environmental justice movement to come together and facilitate a sense of collective strength and community. These spaces are most effective when used to both educate members within the committee and create community-oriented projects to address climate change.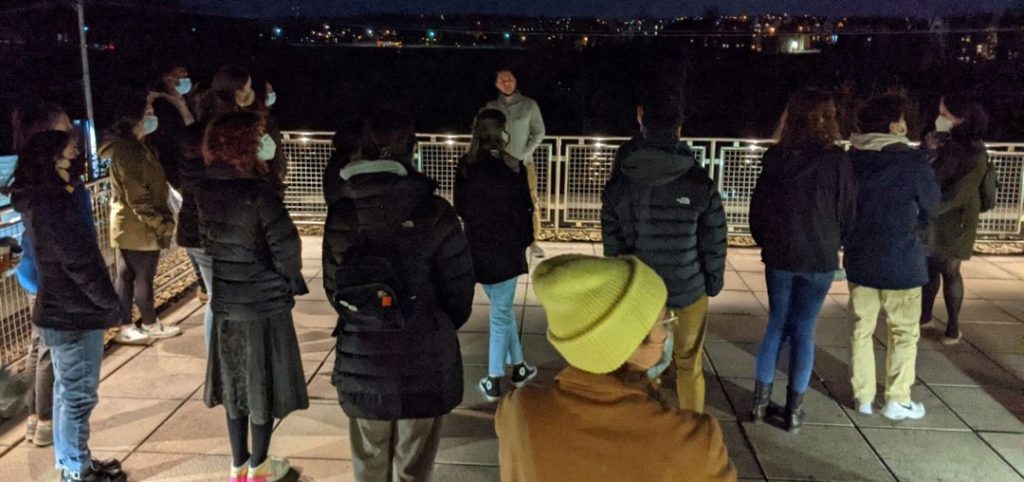 Numerous climate clubs and organizations within schools and institutions in Pittsburgh have expressed need and interest in groups that connect activists from these different networks. Phipps' Youth Climate Advisory Committee serves this purpose, bringing students together across grade levels, neighborhoods, and schools. This allows each member to expand their network for future ventures, knowledge of environmental topics, and vision of what intersectional and effective solutions to climate change look like.
Creating the Committee
Phipps Conservatory and Botanical Gardens created its Youth Climate Advisory Committee (YCAC) comprised of 20 high school and college student innovators with three shared goals: to educate themselves and others, support their communities through climate-related initiatives, and promote climate activism with a focus on environmental justice. Creating a space to discuss climate change and utilizing resources granted to them through Phipps, allowed committee members to make their voices heard in the community and actively work towards these goals in the form of community-wide projects. An open call was placed in the summer of 2021 to public and local educators to find interested students to join YCAC as committee members. After an interview process, Phipps also selected two committee leaders.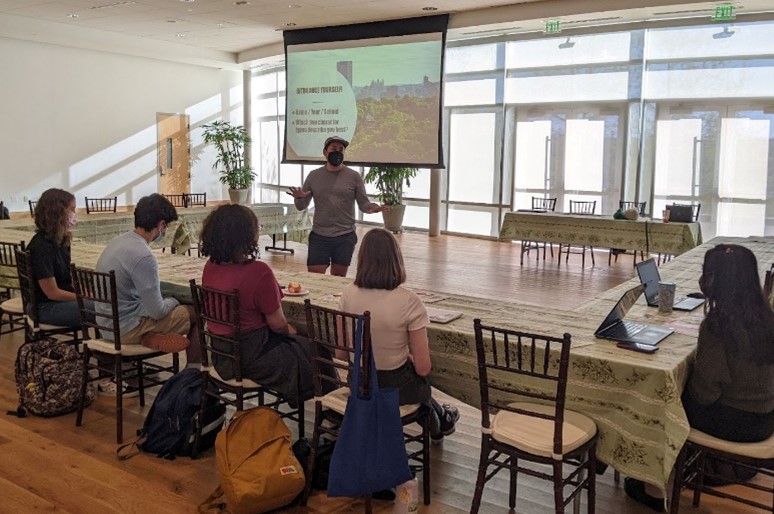 Iman Habib and Rebecca Carter, the youth committee leaders, provided valuable insight into creating a space for climate change youth empowerment as the projects got underway. The Committee leaders developed meetings using activities that allowed members to work together and use critical thinking skills to build strong relationships throughout the committee. Allowing different forms of participation, from small group discussions, committee discussions, to online forums, diversified the form of committee input allowing all members to share their ideas and contribute to the group. Through this collaboration, members were given autonomy over the direction of the committee. A living document was developed to reflect the committee's values and mission and fosters a sense of community involvement; all committee members were involved in developing our ideals. The group also co-developed the committee's principles with members, which included not using phones, being an active listener, and being open to learning from each other. All these methods deepened the level of involvement that members had in the direction of the committee, creating a greater sense of personal involvement and accountability.
Meeting Activities
At the beginning of YCAC, the focus was on growing the group's knowledge of environmental justice, which became integral to the creation of projects in the coming months. This initial educational aspect of the group allowed members to learn from each other, connect as peers, and prepare to address climate issues with integrity and intersectionality. The leaders sought to bring education to the meetings with many different activities. In the first activity, members created mini projects to teach students about environmental issues. This activity allowed members to get to know each other and create an idea centered around a topic in which they had a common interest. It also provided a smaller scale introduction to the type of projects created later in the course of the committee.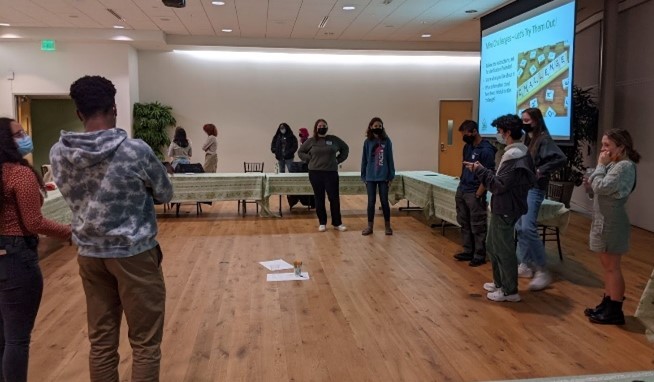 For decades, the United Nations (UN) has brought many countries together to discuss issues relating to climate change at the Conference of the Parties (COP) Conference.
After the most recent conference, COP-26 ended, it provided members the opportunity to participate in a mock-COP event and utilize C-ROADS, an online simulator that allows users to assess the long-term impacts of climate policies on decision making. Like Model UN, members were split into different countries or regions and worked to develop agreements on funding and CO2 emissions. These agreements were then put into the simulator and showed the group the impact their legislature would have if implemented. This activity fostered both collaboration within the committee and demonstrated how different legislatures would affect climate change.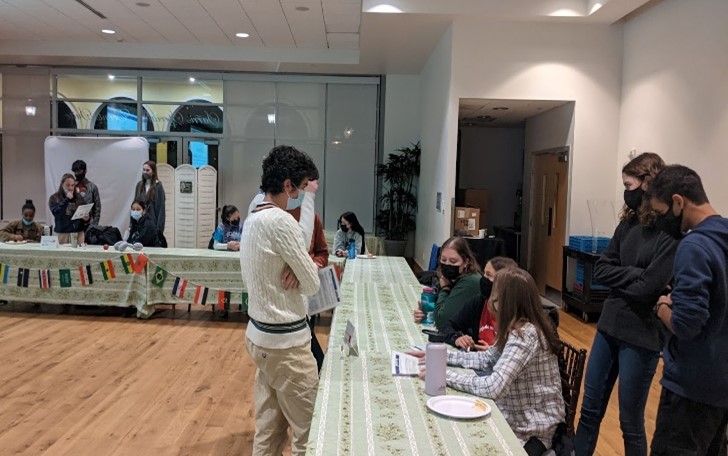 The next article in this series will be about the three projects that the students completed during the year. Stay tuned!