Climate Action Plans, Part 1: Royal Botanic Gardens, Kew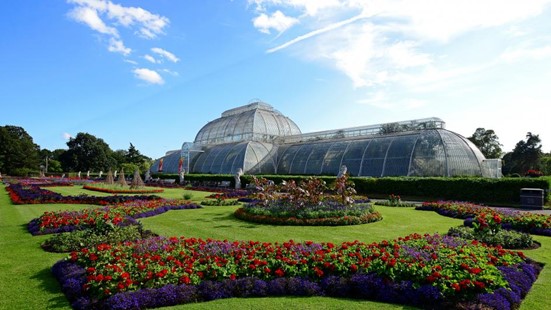 A climate action plan is a strategy document that outlines the measurement and reduction of an institution's emissions and other climate impacts. Creating a climate action plan provides transparency about an institution's current impact, prevents greenwashing of sustainability initiatives, and demonstrates a commitment to addressing climate change and environmental justice. A climate action plan is a demonstration to guests, communities, employees, donors, board members, and all stakeholders of your commitment to addressing climate change and a pledge of accountability for the future.
The article will be the first of a three-part series showcasing the climate action plans of three different institutions, and will touch upon establishing a baseline for reductions, designing an effective reduction strategy, and involving the local community with addressing climate change. The Climate Toolkit interviewed Rachel Purdon, Head of Sustainability at the Royal Botanic Gardens, Kew, to hear about her involvement with the creation of their plan.
Can you tell us how you got started with creating your climate action plan? What is your climate strategy?
The forced pause created by the COVID lockdown allowed RBG Kew more time to think deeply about long-term sustainability goals. They wanted to be ambitious because of the urgency of the climate emergency. Their annual staff survey showed us that there was real enthusiasm and desire for greater sustainability focus. So, they used that period of 2020 and 2021 to establish a net-zero working group with representatives from every department across the gardens. That group helped to shape the structure and content of RBG Kew's strategy and the targets within. They gained approval from the board of trustees which allowed the team to launch the strategy in spring of last year.
The three sustainability pathways at Kew are action, expertise, and voice.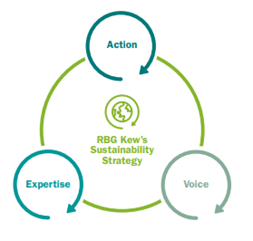 Kew's action is where you might find the more standard sustainability operational targets like the way they heat and power all the buildings. Areas of focus include energy, visitor and employee travel, waste, water, land care, investments, purchasing decisions, IT infrastructure, food service, and single-use plastics.
Kew's expertise comes from their scientists across the organisation who among other things can provide evidence for best practices in nature-based solutions. RBG Kew is a source of scientific and horticultural knowledge and research and it's vitally important that it's used to support progress towards their Climate Positive target.
In addition to these, Kew encourages you to use your voice to call for change – Kew has a trusted voice with large and diverse audiences. They use this reach to have an impact larger than their own action by inspiring and empowering their audiences to take action to protect the planet, through interpretation, sustainable events and visitor programmes, storytelling, and more.
Why do you believe that transparency is important for climate action plans?
The globe is facing urgent global change – everyone must halve emissions by 2030 to keep the chance of limiting warming to 1.5 degrees alive. The transition towards net-zero can have lots of positive impacts (such as cleaner air, reduced pollution, and healthier lifestyles) but requires people to work together – there is a lot to learn together! Kew is making progress against strategies with the help of a lot of networks and collaborations such as "Fit for the Future" and the "Climate Change Alliance of Botanic Gardens" and "The Climate Toolkit." approach is to try to talk visibly about Kew's progress and the steps they are taking, but also share challenges and work with others. RBG Kew strives to be transparent about its sustainability progress, and publishes a Sustainability Report within the Annual Report and Accounts every year.
If you want to learn more, read Kew's sustainability strategy here.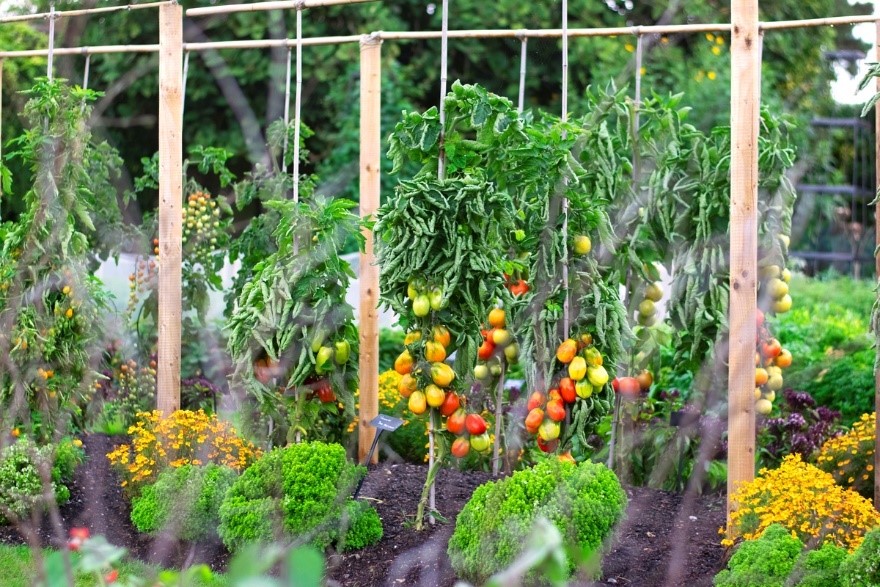 Do you have any recommendations for creating a Climate Action Plan?
There is no one right way to create a climate action plan – what matters most is that it fits the context, ambition, and ability of your organisation. Often, a good place to start is by taking a baseline assessment (Kew started by taking a baseline across Scope 1, 2 and 3 emissions) and then identify external frameworks, tools or resources that connects most powerfully to the core of your organization's mission– such as the UN Sustainable Development Goals, the Science-Based Targets initiative, or national or local targets – seek fortuitous alignment that speaks to your organisation.
Consulting widely and bringing in internal and external stakeholders can offer new perspectives which in turn drive more change and ambition including employees, consultants, and peer organisations. Sustainability initiatives often drive fast-paced changes that allow Kew to constantly check in on framework and targets to see where you can do more.
Sustainability Strategies need to be specific to suit the needs of your institution, so the best place to start is looking at your organisation's values and what inspires your teams. From there you can build the detailed targets and actions, gradually if needed.