Climate Change: How Museums and Artists Are Changing the Narrative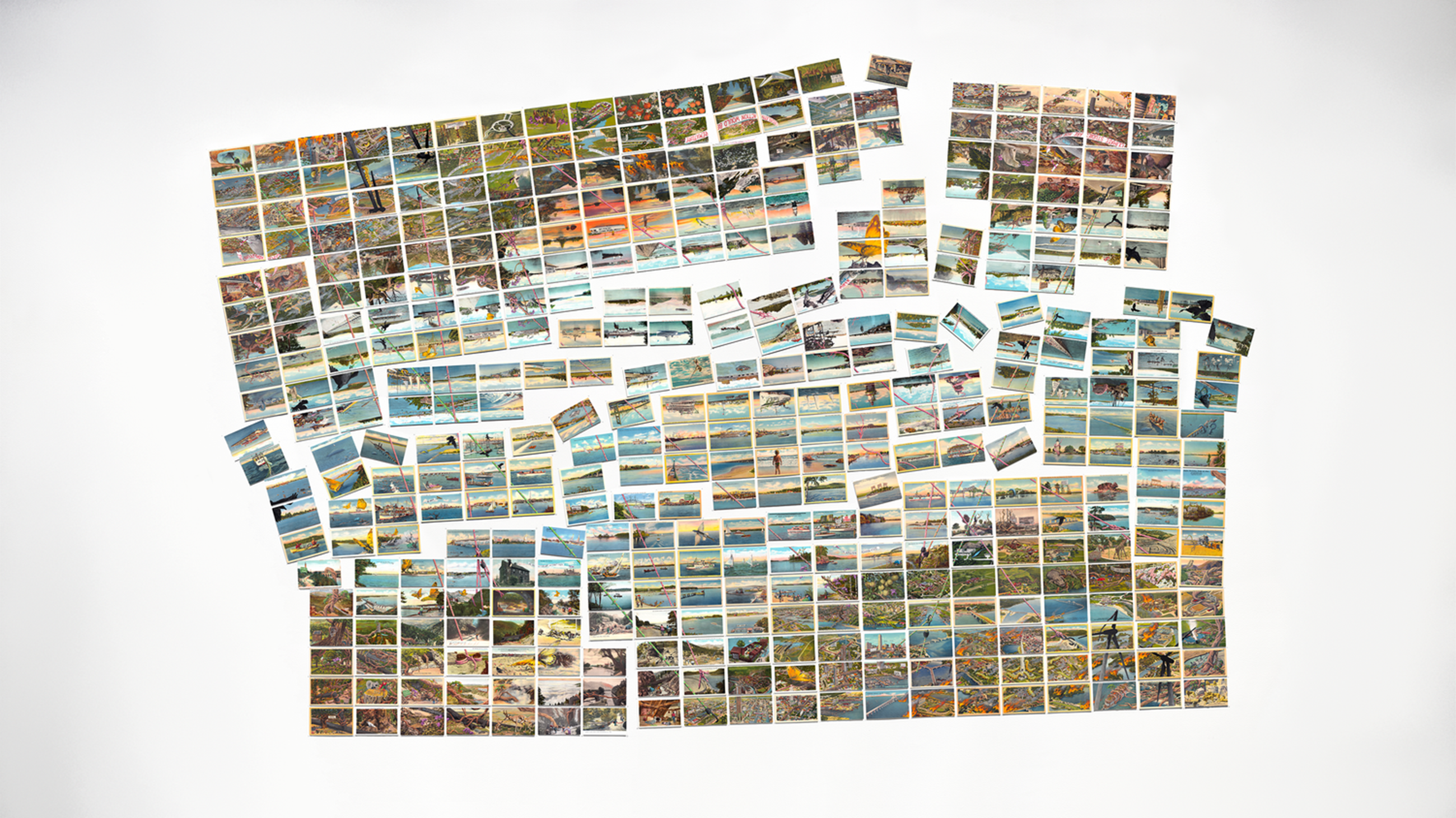 The Narrative of Climate Change
It is no secret that climate change tends to be a controversial topic in the media, politics and education. But why is it that way? Despite the fact that scientific data has proven that climate change exists and is a pressing issue, some still seem to deny the problem at hand, while those that do acknowledge the crisis often become overwhelmed, anxious, depressed, or simply aren't aware of actions they can take in their own lives. How can we as a society change the narrative surrounding climate change to make it less daunting and more approachable so we can combat the problem together?
Art serves various purposes, ranging from aesthetics, to therapeutic uses, to avenues for making powerful statements – including meaningful contributions to the conversation on climate change and climate advocacy. In a recent webinar, Project Drawdown's Dr. Jonathan Foley stated that 98% of all media coverage and conversation concerning climate change is focused on the negatives and problems surrounding it, with only 2% presenting actual solutions. The main calls-to-action of the webinar are as follows:
1) We need to overcome the noise and confusion by using science to justify the solutions being presented.
2) We need to overcome delay and distraction by calling out climate solutions as a top societal priority.
3) We need to move beyond doom and despair by transforming fear into action and amplifying new voices and messages of hope.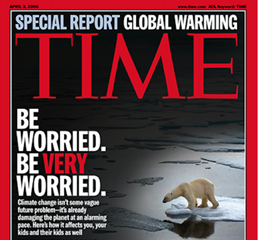 A New Narrative
It is typical for museum visitors to encounter some form of climate change awareness during a visit in their lifetime, most likely in a natural history museum, a zoo, or a garden. However, in the context of the current climate crisis, more museums and institutions are taking charge in the conversation and implementing the message directly into the exhibits and environments. Rather than using a daunting, fearful narrative surrounding the pressing issues of climate change, many are taking a different approach by making the topic more approachable and accessible.
The Climate Museum Pop-Up
The Climate Museum – the first museum in the U.S. dedicated to the climate crisis – believes that "contending with the climate crisis at scale requires a transformation of our public culture. The Climate Museum mobilizes the power of arts and cultural programming to accelerate this crucial shift toward climate dialogue and action, connecting people and advancing just solutions." The Climate Museum's first pop-up was located in Manhattan and ran from October 8, 2022 – April 30, 2023, and they are in the process of planning for their next pop-up series which will focus on climate and inequality. Through this series of transit-accessible pop-ups, The Climate Museum has been able to connect with an audience to begin their portion of the discussion.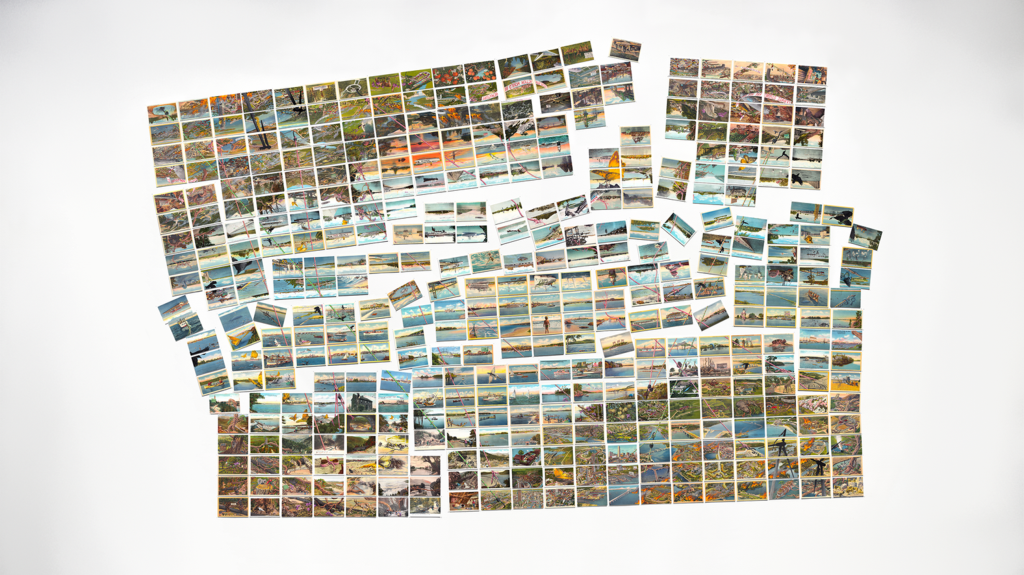 The Someday, all this exhibit is described as "David Opdyke's first postcard mural since the celebrated This Land (2019), us[ing] hundreds of hand-modified landscape postcards to offer a bracing commentary on the impact of the climate crisis on the American landscape, both real and imagined. Someday builds on the striking aesthetic and technique of This Land and its extraordinary ability to mesmerize audiences, exploring new themes such as climate displacement and migration, and bringing humanity to the center." As described on the website, "This interactive exhibition left visitors inspired about what they can do on climate change. We invited everyone of all ages to join our friendly team at this dynamic show blending art, surprising social science, and action." By contrasting the beautiful landscapes with digitally-created potential futures of the climate, the artist is able to make a subtle statement without frightening the audience; the work actively draws them in, visually, to help them better understand the human effect on the environment.
Science Museum, London UK
"The Science Museum's world-class collection forms an enduring record of scientific, technological and medical advancement from across the globe." The Our Future Planet exhibit is one that serves the purpose of educating the public about the current technological advances that exist to remove carbon dioxide from the atmosphere. The main question posed is, "Can carbon capture help us to fight climate change?" The exhibit is free to the public, which removes a large barrier to entry for many people.

The unique aspect of this exhibit is that it focuses on the possible aids to slowing climate change, including ancient woodland preservation, CO2 capture from the air, and more.
Peabody Essex Museum
The mission of the Peabody Essex Museum (PEM) is "to celebrate outstanding artistic and cultural creativity by collecting, stewarding and interpreting objects of art and culture in ways that increase knowledge, enrich the spirit, engage the mind and stimulate the senses." The exhibit, Climate Action: Inspiring Change is on view from April 16, 2022 to June 25, 2023 and displays a collection of various artists that are creating works commenting on the crisis of climate change. As stated on the website, "Most of the 29 featured artists are based in New England — including works by 9 award-winning youth who participated in the Climate Hope: Transforming Crisis international student art contest in 2020 organized by Bow Seat Ocean Awareness Programs."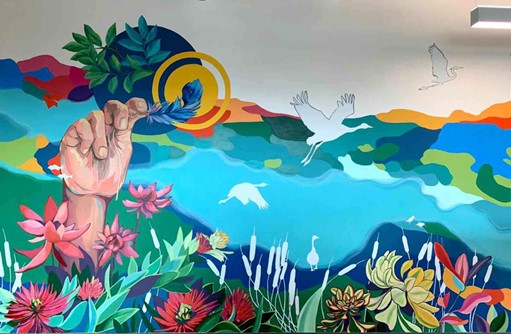 It is also stated that the Peabody Essex Museum decided to partner with the Climate Museum of New York to create climate action and environmental initiatives. "The majority of Americans are anxious about the climate, yet only a small percentage of us actually talk about it or know how to make a positive impact. Our choices and actions regarding the environment will require imagination and vision, and the steps we take today will have far-reaching ramifications. Now is the time to be bold! Climate Action leverages creativity, science and participation to raise awareness about the underlying issues of climate change, focusing on known solutions, including Indigenous practices, to foster action. The goal is for each of us to move beyond our fear and feelings of helplessness and make informed choices to take positive steps forward. Collectively, as a growing community, we can take actions that will help lead to a climate-stable and environmentally-just future for all."
One highlighted artist, Silvia López Chavez, is well-known for her colorful murals located throughout the city of Boston. PEM states, "Visitors are enjoying the opportunity to watch her in action, as she creates a mural designed to both celebrate the resiliency of people and the planet and serve as an urgent invitation to act. She has titled the work Undercurrent, a recognition of how art has the capacity to subtly influence how people feel about an issue."
Australian Museum
The Australian Museum, located in Sydney City, is where nature, science, and culture intersect. Visitors can expect to see a range of exhibits, from Australian animals to dinosaur fossils and art galleries. The historic museum building's new exhibit, entitled Changing Climate, "explores key themes of how humans are changing the climate, the scale of impacts, what we can do on a personal level and what must to be done at higher levels of governance. As fits with the AM's science and research initiatives, there is a particular focus on how climate change impacts Australia's ecosystems and animals. Because of its significant arid areas, valuable agricultural industry, major coastal cities and diverse ecosystems and wildlife that support our tourist trade, our country is particularly at risk from climate change."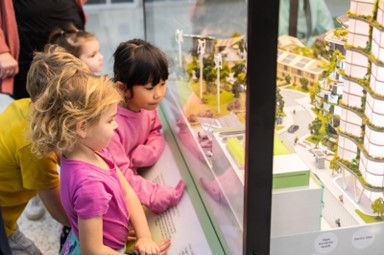 The Future Now portion of the display is a series of three dioramas that comment on a "hopeful future" with audio-visual content and miniature sustainable landscapes that tackle potential solutions for climate change. These dioramas demonstrate how solutions can potentially be applied at the community level.
Takeaway
The implementation of climate discussions into the museum space is imperative to the progression and success of the overall conversation. Of course, these exhibits listed are not isolated and there are plenty of additional climate exhibitions that exist. Stay tuned for part II of this series, which will highlight the additional museums taking the climate conversation into their own hands!
Additional Resources
Some additional notable institutions that are contributing to the conversation are as follows:
Sources
https://climatemuseum.org/pop-up
https://www.sciencemuseum.org.uk/what-was-on/our-future-planet
https://www.pem.org/blog/artist-creates-commissioned-mural-at-pem-to-raise-awareness-about-climate-change
https://australian.museum/learn/climate-change/climate-change-exhibitions/
https://www.nhm.ac.uk/events/generation-hope.html
https://www.monamuseum.org/surge-2023
https://www.silive.com/news/2023/04/new-museum-exhibit-showcases-boroughs-battle-against-climate-change-staten-island-climate-diary.html
https://www.newsweek.com/2023/03/10/climate-change-through-arts-lens-edgy-global-exhibits-eco-twist-1781792.html
https://www.newsweek.com/2023/03/10/climate-change-through-arts-lens-edgy-global-exhibits-eco-twist-1781792.html