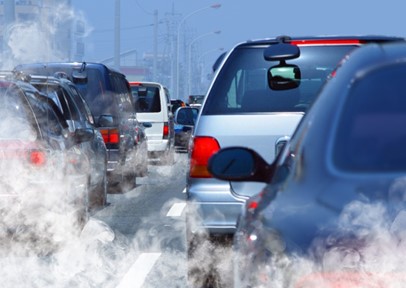 In the United States, the largest category of carbon emissions is from transportation, which accounts for about 29% of total U.S. carbon dioxide emissions. Petroleum based products account for 91% of the transportation sector energy use and more than half of all transportation emissions are created by minivans and medium- and heavy-duty trucks. Gardens, museums and zoos have an opportunity to reduce carbon emissions by transitioning from petroleum to electric powered vehicles, incentivizing more sustainable travel and offsetting employee travel.
Click below to read more about each goal and explore further resources. If you need more support, please email the Climate Toolkit at climatetoolkit@phipps.conservatory.org.
Resources:
Listed below are the Transportation goals of the Climate Toolkit: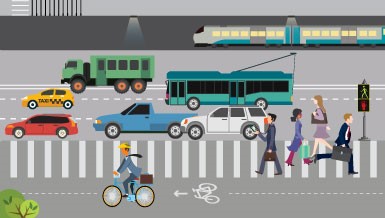 Employee carpooling, biking and public transportation can significantly reduce the number of emissions generated by commuting to work. Incentivizing staff members to change their choice of transportation can eliminate pollution while freeing up surrounding parking and boosting staff morale.
Resources:

Transitioning a vehicle fleet to electric vehicles can reduce the amount of fossil fuels used and carbon emissions released on campus, which will improve air quality and help mitigate climate change.
Resources: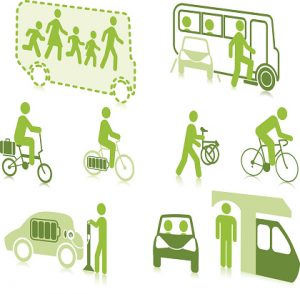 Incentivizing sustainable transportation such as biking, taking public transportation, carpooling and walking can reduce emissions and help guests to take an active role in climate change mitigation.